STAND FOR JUSTICE
IN SUPPORT OF BLACK LIVES
Stand for Justice is a fundraising effort within the virtual world Second Life dedicated to raising funds for the charities Black Lives Matter, Black Visions Collective, Campaign Zero, the National Police Accountability Project, and a Split Bail Fund benefitting a growing list of bail funds nationwide.

The fundraiser began at 12pm Noon SLT on Friday, June 5th, 2020, and ended June 30th at 12pm Noon SLT.
---
THE CHARITIES
---
THE EVENT INWORLD
EVENT TOUR
BY CELENA TROYE
---
HOW ELSE CAN I HELP?
---
WE SUPPORT
WE WILL BE HEARD - BLACK LIVES AWARENESS EVENT
The WWBH event is a fundraising and educational response inside Second Life to the murder of Black people in the U.S. This week-long event to be held on July 4-11, 2020, will include Poetry Slam, Panel Discussions, Activist Artwork, Photography Exhibits, Music and Dance Tributes, Movie Screenings, and a Creator Fair to support the cause. Contact Roshambo Dench for more info.
---
WALLS OF FREEDOM - ONGOING ART BUILD
"This is an ongoing build based on my thoughts of where fiction meets nonfiction, or is it where nonfiction meets fiction?"
Walls of Freedom is based on the book of the same name portraying the first three years of the Egyptian revolution that began on January 25, 2011, told through striking images of art that transformed Egypt's walls into a visual testimony of bravery and resistance. For more information, visit Walls of Freedom inworld by following the SLURL below.
---
THE BLACK EXCELLENCE PROJECT
The Black Excellence Project is an awareness agenda founded in Second Life. It was created to equip users with the tools needed in order to become (and/or remain) active members of their first and second life central communities.
We discuss, encourage, and implement advancement opportunities for African-Americans.

We encourage voting by educating others of the US voting process, keeping each other abreast with voter's rights, new laws, and any potential changes within our democracy that affect the African American population the most.

We teach general civics with a focus on our nation's constitution, and the working order of our government and judicial system.

We learn in peer-led presentations, real world skills that contribute to excellence [business start-up information, resume building, prison record expunging, grant information, college information, and more.
---
TRANSPARENCY
LAST UPDATED AT 00:41 ON 5 JULY 2020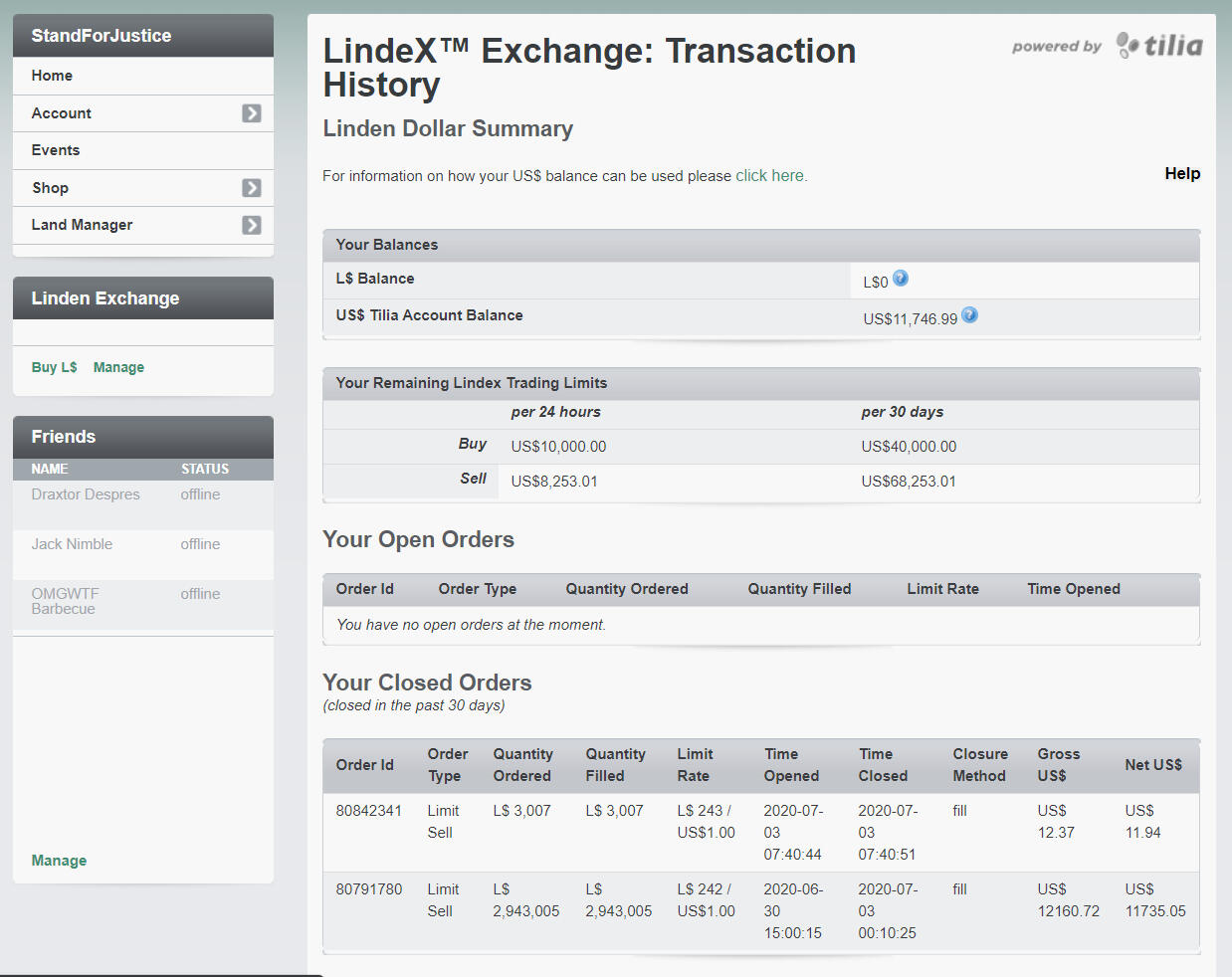 (Linden Exchange selling orders as of 3 July 2020)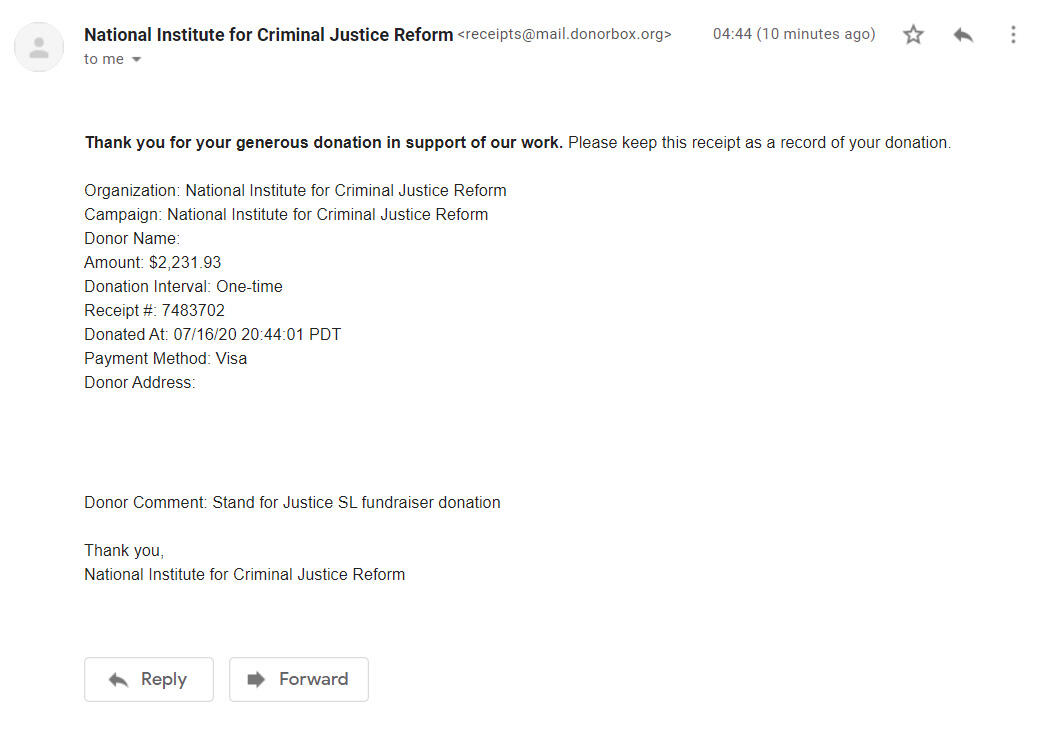 (Process Credit requests made 3 July 2020, pending approval)
We have officially raised over $10,000 USD, including taking into account Linden Lab's fees on selling and processing L$. We all know the reputations of fundraisers in Second Life and how the community has been taken advantage of in the past. Thus, to ensure total transparency, this is our plan for how the donations will be processed:
We have made a request to Linden Lab to increase our daily and monthly selling and process credits limits to $10,000 USD in order to ensure that we can cash out and donate the majority of the funds in one go. We are currently awaiting their response to this request before we begin the process of cashing out the funds.

We will sell the raised funds (currently held in Linden Dollars) at the best rate possible. This will be subject to Linden Lab's fees on selling Linden Dollars (currently 3.5%) as well as Linden Lab's daily and monthly selling limits as detailed above.

All funds sold from L$ to USD$ will be processed to a PayPal account held by Jack Nimble. This process will be subject to Linden Lab's process credits fee schedule: 5% fee (minimum $3.00 USD fee, maximum $500.00 USD fee).

As soon as the funds arrive in the PayPal account, we will divide the funds equally between the 5 chosen charities and make the donations directly from said PayPal account via their official websites/donation channels.

We are considering running a livestream of the donations - this is not yet confirmed, but if we are able to do this, we will schedule it ahead of time and share the link to the livestream here and in the inworld group for Stand For Justice.

Once the donations are completed, we will post all possible evidence (receipts, screenshots, etc) here for posterity.

If required, we will continue to process funds, make donations, and update the group/this site with receipts/screenshots until all funds have been donated.

Edited 6/21/20 for clarity.
---
STAND FOR JUSTICE CONTACTS
OMGWTF BARBECUE (ORGANISER)
JACK NIMBLE (ORGANISER)
STANDFORJUSTICE RESIDENT (FUNDRAISER ACCOUNT)